Free UK delivery on orders over £60
Stay in the know with Tate emails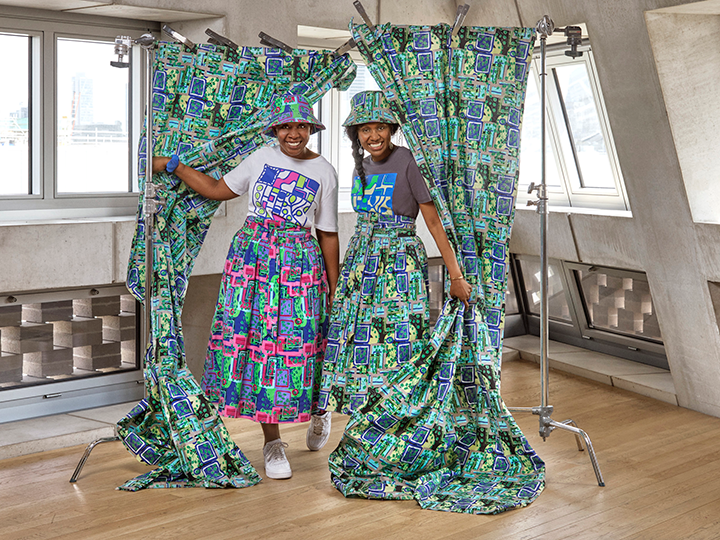 Who is Kemi Telford?
Yvonne Modupe Telford is the Nigerian-British designer behind the Kemi Telford brand. With her incredible flair for print design, flattering shapes and supremely wearable statement fashion pieces, the Kemi Telford x Tate collection is a riot of colour, rooted in the art and stories of women artists in Tate's collection of art.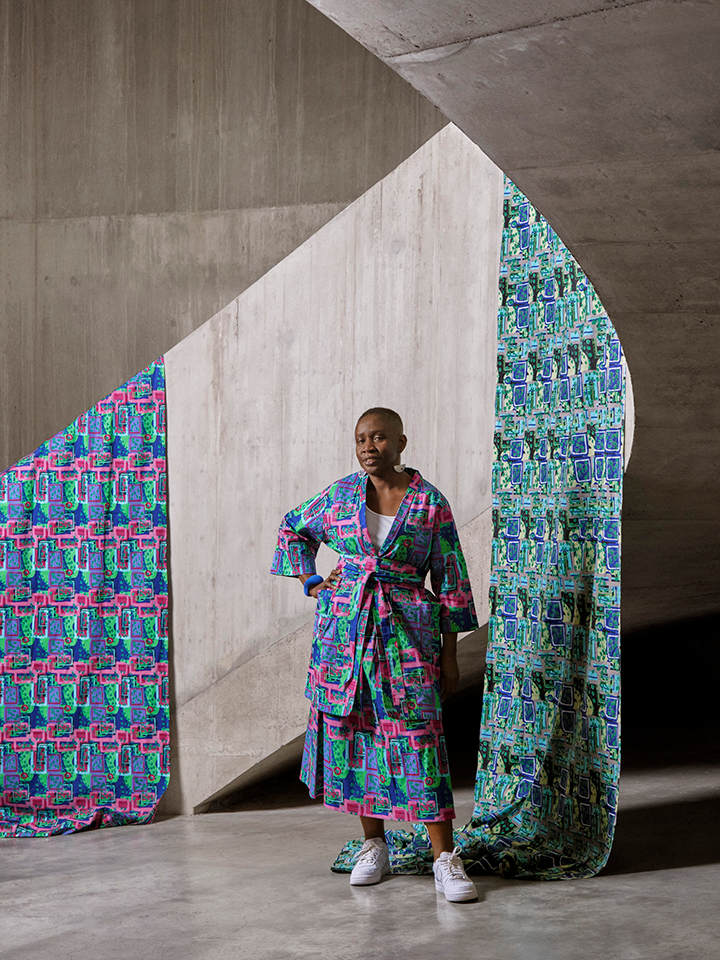 Yvonne had no formal training in the fashion industry, but her handmade clothes proved popular with her readers when she began blogging. When "Where did you get that outfit?" became a constant question, Yvonne decided to offer her designs to others - first creating two skirts using the bold wax prints she'd grown up with in Nigeria. Since then, Kemi Telford has grown into a brand that fulfils Yvonne's childhood dream: making clothes that encourage women to take up space and feel great.
That people are respected and valued is vital to Kemi Telford, from customers, to employees, to suppliers. Yvonne works very closely with manufacturers to ensure that everyone involved in the making of their garments is paid well, and works no more than eight hours a day. A people-first approach makes sure that everyone involved with the brand feels seen and acknowledged.
The Kemi Telford x Tate collection
When we invited Yvonne to create a collection inspired by her interaction with our artists and artworks, she was particularly struck by the the struggle for recognition, sacrifice and resilience in the lives and works of Sonia Delauney, Sophie Taeuber-Arp and Anni Albers – textile artists who faced prejudice in the art world, seen as lesser for both their gender and artistic mediums.
"I noticed that despite their different backgrounds, they have similarities in their life stories. They were put in a box because of their gender. Delauney, in order to avoid being sent home, had to marry her gay friend. Later on as a mother, she sacrificed her art career to look after her son and support her husband's career. Taeuber-Arp and Albers were seen as less than their husbands because they were women. Their art was regarded as craft.
"These are stories that modern women still relate to. Stories that I relate to as a woman, a wife, and a mother. Stories of the ups and downs, in the lifetime of a woman."
Yvonne used these stories to design a print that weaves a visual narrative, telling a story of prejudice, strength and creativity. Just as the artists who inspired her, Yvonne used geometric elements and bold colour to tell her story.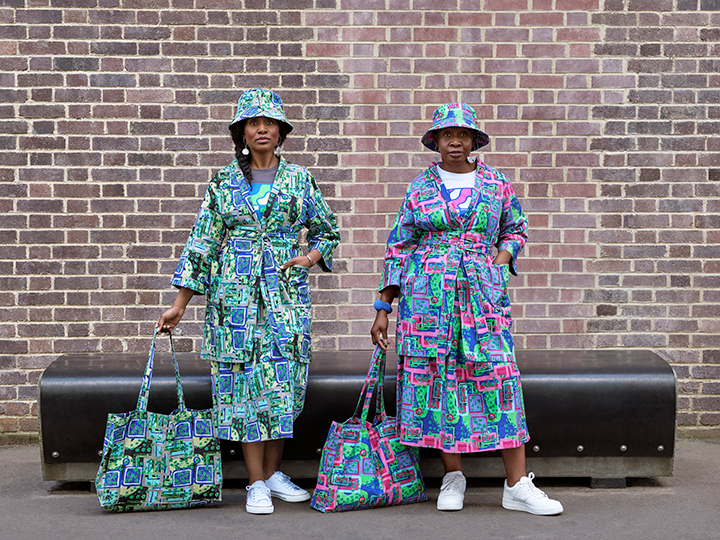 Shaping the Story
Boxes
"In our society, from the day a girl is born, she is put in a box. A box that dictates how she should live her life. A box that tells her to stay in her lane.
Over the years, women have fought hard to get out of their boxes. For those who have been able to get out, they move to a life in the zig-zag lane."
Zig-zags
"Zig-zags represent how the obstacles and circumstances that a woman faces dictate her achievements. When we feel we are having a great time in life, we feel we can conquer the world and almost everything falls into place. However, if something happens to change that we find ourselves at the bottom of the zig-zag.
An example is when we have children, like in Sonia Delaunay's (and my) case, we take time out to look after our children and support our husbands. This takes a toll on our careers and confidence.
Here a woman can make a choice whether to go back into the box or go into a circle. Recently, due to lockdown, a lot of women have fallen down from the top of the zigzag."
Circles
"The circle is where some women end up after moving away from the zig-zag lane. For them, it is a safe place to be. It is the land of average and managing okay. It is waking up every day and feeling okay but unsatisfied. Juggling different plates and trying not to make one drop."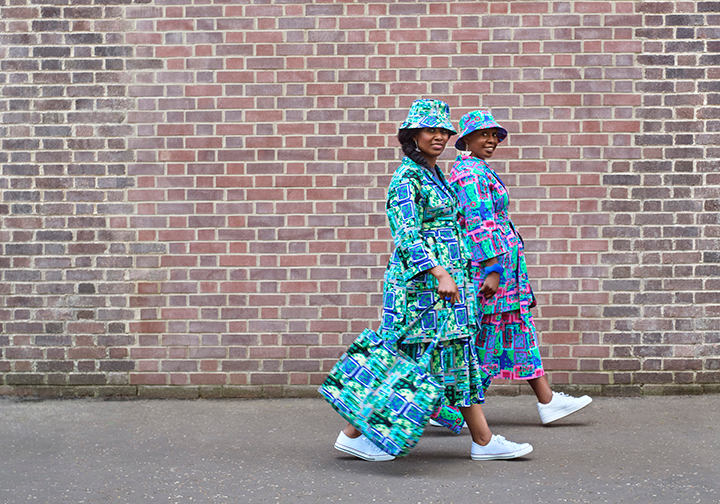 Combined together, these elements create something beautiful. A bold, striking geometry that doesn't gloss-over life's challenges: instead, it's a glorious amplification of all of the elements of womanhood, a print as vibrant as the lives that inspired it. Kemi Telford makes clothes that speak: this collection shouts creative power from the rooftops. A story of womanhood, designed for everyone.