Free UK delivery on orders over £60
Stay in the know with Tate emails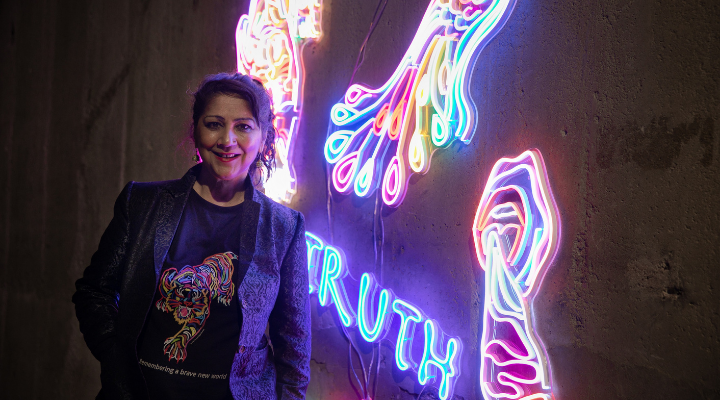 Chila Kumari Singh Burman is a self-described 'Punjabi Liverpudlian' who combines her Indian roots with popular culture to create mixed media works, blending art, autobiography and activism.
Her 2020 Winter Commission set alight Tate Britain's iconic façade in technicolour neon. From 29 October 2021 Chila is back, taking over Tate Edit and inviting you to step into her vibrant world.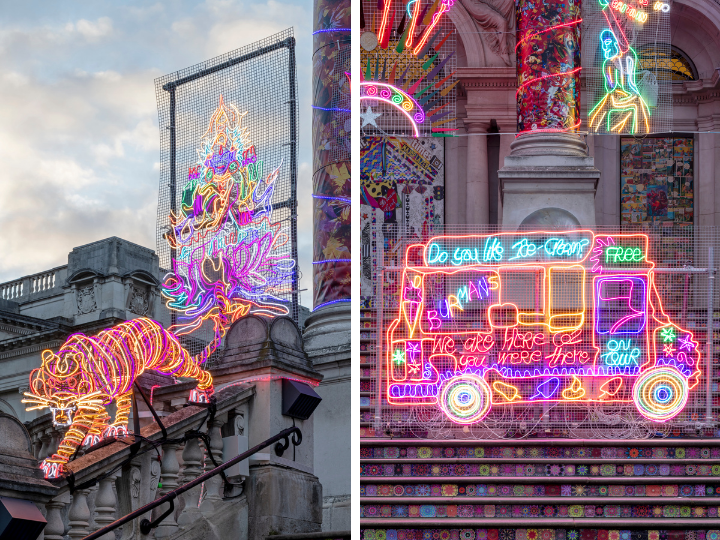 'It's wild, messy, surreal, abstract, zen, feminist, anarchic, figurative, textured, layered and all blinged-up with a razor-sharp political awareness,' says Chila of her art. 'A clash between high art and popular culture. An eclectic mix of art and activism addressing global protest.'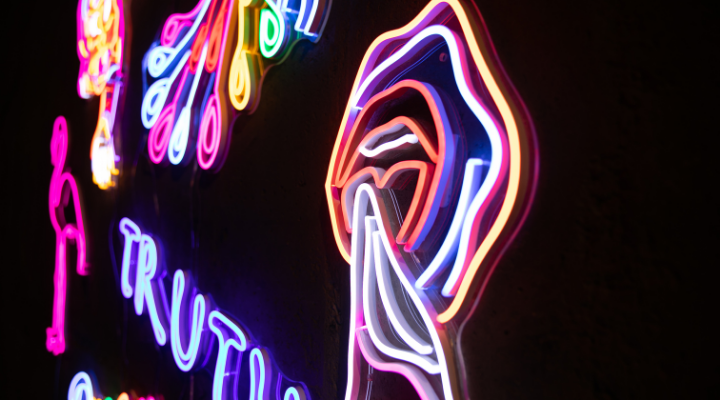 At Tate Edit, step into Chila's vibrant and immersive shopping experience. The space is decorated with her designs and filled with some of Chila's favourite scents. Every surface has been touched by her energy, with 'assorted bling and blasts of fluorescent paint'. Visitors can browse Chila's curated collection of books, listen to her music playlist, see the original Tiger and Ice Cream Van neon sculptures from the 2020 Winter Commission up close and personal once again, and share their experience with our Selfie Mirror.
Without Us There Is No Britain, 2021, a signed limited edition print bedazzled with hand-applied paper quilled hearts and glitter, celebrates the collaboration with Tate. You'll have the chance to create your very own installation at home too, with a range of 8 LED neon lighting designs, available to order for home delivery. For the perfect gift, we've also collaborated with Chila on a range of fashion, stationery and accessories, with bespoke gift wrap available in store.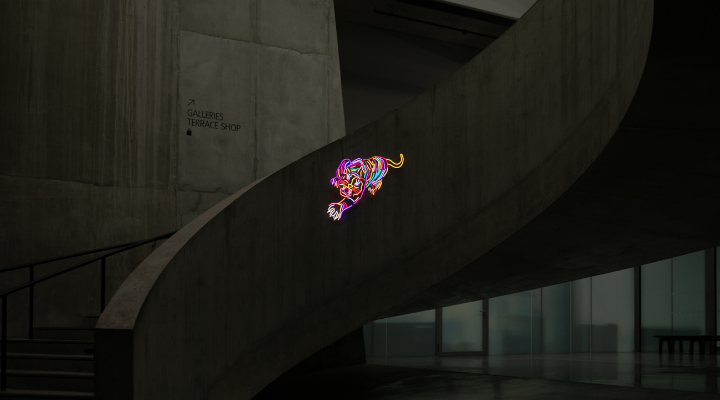 Throughout the Tate Edit takeover, there will be events, talks and the chance to taste Burman's Ice Cream, named after her father's business and made especially for Tate.
Follow and share your experiences with us on social at #TateXChila
---
ADDRESS
Tate Edit,
Tate Modern,
Bankside,
London SE1 9TG
OPENING TIMES
Open daily from 10.00 – 18.00